Immigration in Italy: Visa, Permit of Stay, Citizenship, Residency
The Immigration law, generally speaking, refers to the regulations governing immigration into and deportation from a Country. It variates all around the world and it is often connected to the social and political climate of that particular Country.
Usually, the Countries maintain laws that regulate both the rights of entry and exit and all the related internal rights, i.e. the duration of stay, freedom of movement and the rights connected to business and investment activities.
The foreigners are European or non-European citizens.
If you want to relocate to Italy it's important to know the right Visa that you need and it depends on various factors including your citizenship, the current country of residence, how long you are planning to stay in the Italian soil and the reasons of your stay.
And is suggested to determine beforehand which Visa you need.
Legal Translations. Simply a must for any immigration procedure.
Certified and Sworn Legal Translations in Italy
Certified Translations are crucial for several legal and administrative procedures in Italy, such as Immigration applications and property purchases.
We provide legal, certified translations and sworn translations, thanks to our Professional and Certified Expert Translator. We assist Clients in any document translations mainly juridical, historical, international real estate acts, notarial deeds, also with asseverations in Italian Court.
Elective Residence VISA (Residenza Elettiva)
Generally speaking, people that apply for the elective residence VISA are retired or have a high self-sustaining income and financial assets.
For instance, the amount requested for one single individual is 31.000 Euro/year, but it changes if there are more people or children involved. Another requirement is health insurance that covers at least 30.000€ per person/year.
Important Note: This VISA doesn't allow you to work in Italy and it is recommended for retirees and professionals with strong sources of foreign incomes.
European Citizen.
The EU citizen is a person who has the citizenship of one of the Member State of the European Union and is a citizen of the Community. Currently, the EU Member States are twenty-seven:
Austria, Belgium, Bulgaria, Cyprus, Denmark, Estonia, Finland, France, Germany, Greece, Ireland, Italy, Latvia, Lithuania, Luxembourg, Malta, Netherlands, Poland, Portugal, United Kingdom, Czech Republic, Romania, Slovakia, Slovenia, Spain, Sweden, and Hungary.
There are also the Citizens of Switzerland, the Republic of San Marino and the countries belonging to the EEA, European economic area (Norway, Iceland and Liechtenstein) that are treated as citizens of the European Union, even if, in the case they wish to stay in Italy for longer than 90 days they need to register for residency in their local municipality.
Thanks to the EU citizenship status, every person of the Union has the right to enter and exit Italy without having to complete any formalities. It is sufficient to be in possession of a passport or a valid ID for expatriation, according to the legislation of the State of which the person has citizenship and to the Schengen agreements. The right of the EU citizen to enter and move freely within the Italian territory can be limited only for reasons of public order, state security, public health or restrictions arising from criminal law.
Being an EU citizen gives the relative rights, such as the applicability of the system of free movement inside the Union and the right of residence provided by European regulation that derives from this citizenship status.
Non-European Citizen.
Any non-citizen in any of the aforementioned EU Member States is a non-EU citizen.
The Non-EU citizen wishing to come to Italy must previously contact the Italian Embassies or Consulates present in their Country of origin or in the country where he/she has the domicile.
In this office he/she will request an Entry Visa, the state of the reason for their stay (study, tourism, work, medical care, family reunification, etc.), submitting every document requested by the Italian authorities for staying in the Italian territory.
There is the entry visa, the permit of stay and the EC permit for long periods.
Countries whose citizens are subject to the visa obligation.
The European authorities have adopted regulation measures with the scope to harmonize the various national visa policies in an everchanging cosmopolitan world.
An important adopted measure is Council Regulation n. 539 of 15/03/2001, that contains the list of countries whose nationals are subject to the visa requirement.
Nationals bearing ordinary passports are subject to visa obligations for the following listed Countries:
Afghanistan, Algeria, Angola, Armenia, Azerbaijan, Bahrain, Bangladesh, Belarus, Belize, Benin, Bhutan, Bolivia, Botswana, Burkina Faso, Burundi, Cambodia, Cameroon, Cape Verde, Central Africa, Chad, China, Comoro Islands, Congo, Congo (Democratic Republic of), Cuba, Djibouti, Dominican (Republic), Ecuador, Egypt, Equatorial Guinea, Eritrea, Ethiopia, Fiji, Gabon, Gambia, Ghana, Guinea, Guinea Bissau, Guyana, Haiti, India, Indonesia, Iran, Iraq, Ivory Coast, Jamaica, Jordan, Kazakhstan, Kenya, Kiribati, Kosovo, Kuwait, Kyrgyzstan, Laos, Lebanon, Lesotho, Liberia, Libya, Madagascar, Malawi, Maldives, Mali, Marshall Islands, Mauritania, Micronesia, Mongolia, Morocco, Mozambique, Myanmar, Namibia, Nauru, Nepal, Niger, Nigeria, North Korea, Oman, Pakistan, Palau, Palestinian National Authority, Papua-New Guinea, Peru, the Philippines, Qatar, Russia, Rwanda, Solomon, Sao Tome and Principe, Saudi Arabia, Senegal, Sierra Leone, Somalia, South Africa, Sri Lanka, Sudan, Suriname, Swaziland, Syria, Tajikistan, Tanzania, Thailand, Togo, Tonga, Tunisia, Turkey, Turkmenistan, Tuvalu, Uganda, Ukraine, Uzbekistan, Vietnam, Yemen, Zambia, Zimbabwe.
Countries whose citizens are exempt from the visa requirement for short stays.
Nationals of the Countries and territories listed underneath do not require a visa for short visits up to a maximum of 90 days, for tourism, business, study, for invitations, on missions, or coming to participate in sports events or competitions.
Nationals of San Marino, the Holy See, and Switzerland do not require a visa in any case.
These exempted Countries are:
Albania, Andorra, Antigua and Barbuda, Argentina, Australia, Bahamas, Barbados, Bosnia-Herzegovina, Brazil, Brunei, Canada, Chile, Colombia, Costa Rica, Croatia, Dominica, El Salvador, Former Yugoslav Republic of Macedonia (FYROM), Georgia, Guatemala, Grenada, Honduras, Hong Kong, Israel, Japan, Malaysia, Macao, Mauritius, Mexico, Monaco, Montenegro, New Zealand, Nicaragua, Northern Marianas, Panama, Paraguay, Saint Kitts and Nevis, Samoa, Santa Lucia, Serbia, Seychelles, Singapore, South Korea, St. Vincent and Grenadine, Taiwan, Timor Est, Trinidad e Tobago, Ukraine, United Arab Emirates, United States, Uruguay, Vanuatu, Venezuela.
Important Note: concerning Taiwan nationals, the exemption from visa obligation is applied only in the case of holders of passports that include the identity card number.
Regarding the citizens of Albania, Bosnia-Herzegovina, Former Yugoslav Republic of Macedonia, Moldova, Montenegro, Serbia, the nationals from these countries are exempt from visa obligation only if the passport contains biometric data. This doesn't apply to citizens of Serbia holding passports issued by the Serbian Coordination Directorate ("Koordinaciona uprava").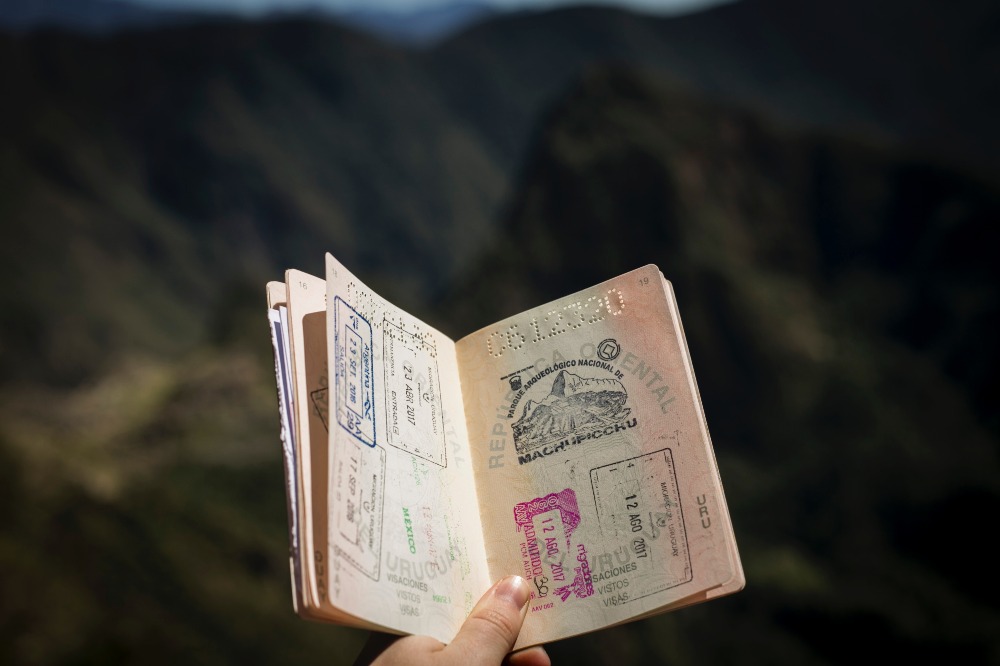 STEP 1 – VISA
The ENTRY VISA (Visto di Ingresso)
The Inter-Ministerial Italian Decree no. 850 of 11 May 2011 defines 21 types of entry Visas, along with the requirements and conditions that the foreigner needs to satisfy in order to obtain the Visa.
The various Visa are classified by reason, in the following ways: adoption, business, medical treatment, diplomatic, sports competition, invitation, independent work, subordinate work, mission, family reasons, religious reasons, re-entry, elective residence, research, study, airport transit, transit, transport, tourism, working holiday, volunteer work.
The Entry Visa can be of two kinds:
a

short duration

(

up to 90 days

) to Italy or other Countries that apply the Schengen Convention, it is called "

UNIFORM SCHENGEN VISA

" (

VSU, Visa C

). Likewise, a VSU can be issued by the diplomatic mission of another Schengen Country allowing access to Italian soil;
or a

long duration

(

over 90 days

), this entry visa is called "

NATIONAL VISA

" (

NV, Long Sojourn or Visa D

) and allows long-term residence on the Italian territory and also, as long as it is valid, a free circulation for a period of no more than 90 days per 6 months on the soil of the other Member States.
The foreigner can do it for himself and for his family members that are registered on his ID.
The visa application must be submitted to the Representation of the Ministry of Foreign Affairs (Uffici Consolari competenti del Ministero degli Affari Esteri), writing on a specific form, attaching a valid travel document and the supporting documentation, consisting of purpose or reason of the visit, means of transport and return, livelihood during the trip and stay, accommodation conditions.
An example of VISA: The SELF-EMPLOYMENT (Visto per Lavoratore Autonomo)
Self-employed professionals and Entrepreneurs:
a)

Self-Employed professionals

(lawyers, medics, accountants) are those mentioned in the list of the Italian Ministry of Justice '

Associazione delle Professioni non Regolamentate

' according to D.Lgs 206/2007 art. 26 comma 3 and according to '

Elenco Professioni Vigilate

' are included in

ordini, collegi e albi professionali

(professional orders, professional boards, and bulletin boards).
For medical professions, the visa is issued upon recognition of your University Degree by the Italian Ministry of Health.
b)

Entrepreneurs

are considered those

business operators

who intend to perform in Italy a commercial activity that is considered significant for the Italian economy.
Visa requirements:
Visa application form

Recent passport-style photo

Passport or travel document valid for at least three months after the Visa expiry date

Declaration by the Office authorized to issue any required certification, license, and authorization, to receive notices of commencement of the business activity, or by the Body which supervises professional associations. Such declarations should be issued within the previous three months.

Declaration of parametri di riferimento

(list of specific assets to perform different commercial or professional activities) issued by the local Chamber of Commerce or by the pertinent professional order. Such an amount

cannot be lower than the triple of the minimum social welfare yearly income (14.000 Euro)

.

Proof of income,

earned during the preceding fiscal year in the country of residence,

higher than

the minimum level provided by the law for an exemption from participation in medical and health public assistance (

8.500 Euro

).

Nulla Osta (authorization) issued within the previous 90 days by the competent Italian Questura

(Police Commissary).

Availability of a

suitable lodging

(housing).
Contact us for further information.
STEP 2 – PERMIT OF STAY
The PERMIT OF STAY (Permesso di Soggiorno)
The PERMIT OF STAY (permesso di soggiorno) allows staying in Italy for a period of more than 90 days. This is the document that gives access to the regular stay in the Italian territory. It must be requested personally within 8 working days from the entry of the foreigner into Italy.
In the application has to be indicated the following checklist of elements:
Personal details;

Place of stay

;

Reason for staying;

Documentation required for the type of permit requested.
The law provides a different kind of residence permits, depending on the duration of it:
up to 6 months for seasonal work and up to 9 months for seasonal work, in sectors that require such extension;

up to 1 year, in the case of the study or professional training programs properly documented;

up to 2 years for

self-employment

, for permanent employment and for family reunification.
There is also the possibility of self-employed and business visas, but the requirements are different and more strict moneywise, more on this later.
Warning: Usually can be issued between 2 and 5 years, and after the last Decreto Sicurezza Salvini, even more.
STEP 3 – CITIZENSHIP
Citizenship (Cittadinanza)
Italian citizenship is based on the principle of ius sanguinis (citizenship by right of blood), for which it is the child born of an Italian father or an Italian mother is Italian; however, it should be kept in mind that the mother citizen transmits citizenship to her children alone starting from 1 January 1948, as a result of the Constitutional Court ruling. It is still possible to obtain citizenship from an Italian mother even before this date through a judicial procedure.
With effect from 4 December 2018 (Law 1 December 2018, No. 132) it is an indispensable condition for the recognition of Italian citizenship, pursuant to the articles 5 (citizenship by marriage) and 9 (for service, for at least five years, also abroad for the Italian State) of Law 91/92, the possession of an adequate knowledge of the Italian language not lower than the B1 level of the Framework common reference for knowledge of languages. The verification of this requirement must be carried out through the acquisition of a qualification issued by a public or equal educational institution or a certification issued by a certifying body (CLIQ – Certificazione Lingua Italiana di Qualità).
The deadline for defining the proceedings pursuant to articles 5 and 9 of Law 91/92 is forty-eight (48) months from the date the application is submitted.
We are Italian citizens using the following methods:
Marriage with an Italian citizen
Descent and right of Blood
Recognition
Adoption
Naturalization for Residence in Italy
Declaration of Will of the interested party
Birth on the Italian territory
Repurchase of Italian Citizenship
The firm takes care of assisting the client in the entire procedure until obtaining citizenship and an Italian passport.
Citizenship by Ancestors (by Right of Blood)
Italy is one of the few countries in the world where one can acquire prestigious citizenship by right of blood.
Jus sanguinis, Latin for "right of blood," grants direct descendants citizenship to a country based on their parent's or grandparent's nationality.
With world-famous foods, beautiful scenery and rich history, the allure of relocating to Italy is easy to see. And while finding a job isn't easy right now for high unemployment, skills and experience in the services industry can go long in Italy.
How far back you can get birthright citizenship: great-great-grandfather from Italy
Italian citizenship is passed on from parent to child without limitation of generation. You only need to produce evidence that everyone in your direct line of ascendants has maintained their Italian citizenship without interruption since 1861.
Benefits that you will get by acquiring your Italian Citizenship:
Being eligible to work, live and study in Italy and in the other EU countries without the need for a work or student Visa;
Right to stay in Italy beyond the normal 90 days "Visa Waiver" program. Come and go as you prefer;
Buying property in Italy is smoother and much easier;
Transferring citizenship to all children under 18 years old;
Having easier access to public healthcare and public education (available to all EU citizens);
You can vote for your regional Italian Parliament representative.
If you think that Italian blood runs through your veins, ask for our assistance to obtain Italian Citizenship.
Retire in Italy
We often assist foreigners that are interested in this service, following them in the various steps of the process of retiring in Italy and all the related legal needs, such as:
Visa and Immigration: Legal support and assistance with the application of the Italian Visa according to his/her needs and information;
Legal and Tax assistance with the transfer of a retirement pension from a foreign country to Italy;
Obtaining the Registration to the Italian Healthcare National System;
Real Estate Consulting: Legal assistance with the lodging needs, such as finding the right accommodation to purchase or rent, and assisting with the due diligence and the process of purchase a real estate property in Italy, that will become their new home;
Assistance with the application for the new Residency in Italy;
Power of Attorney (POA): providing legal assistance and proceeding with the legal steps on behalf of the Client;
Opening a Bank account in Italy on behalf of the Client;
Obtaining an Italian Tax Code (Codice Fiscale);
Apostille and Legalization: for the foreign documents that need to be validated to be used in Italy;
Legal Certified Translations and Asseverations: included the language support, also mediating with all the necessary professionals involved in the process, ex. notaries, real estate agents, public offices, etc.;