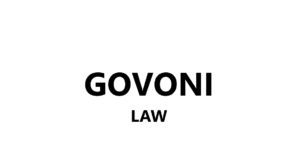 Before buying a home, have the title examined by a real estate attorney!
In this delicate phase, our Legal Assistance is precious (discover why!). When our check is completed, we will negotiate the terms, drafting the Offer or the Preliminary Contract, and we will keep the communications with all the involved parties.
We have matured over the years an important experience in the field of distressed properties connected to Court Auctions. In particular, we assist the client in the purchase process highlighting the most interesting properties, that often can be a real bargain.
Take a look at the Investment Reports and minimum requirements.
Discover the Italian Public Heritage.
The Italian Government is selling amazing and unique properties, and trophy assets, representing a top-tier investment, otherwise impossible to find in the ordinary market.
If you want some specification sheet, don't hesitate to call us.
Travel itineraries to explore a rich culture, heritage and beauty.
A kind of bridge that connects individuals from a busy, stressful world to that of a relaxing, rewarding and enriching experience in one of the world's five designated Blue Zones.

Find your property in the Ordinary Market.
Our Real Estate Agency Partner (English Speaking) assists many International buyers to buy a dream property in Sardinia.
They are specialized in the sale of real estate selected for quality-price alongside a consolidated professional competence, characterized by clear and transparent information with a strong focus on international customers. For further information contact them.
Govoni Law English Speaking Property Lawyers in Italy
Govoni Law is a preeminent Real Estate Boutique Law Firm based in Sardinia, working in the whole Italian Territory with a focus on a Foreign Client base, offering specializing consulting in Italian real estate transactions, due diligence and contracts.
We like to imagine our legal services as "Tailormade" Consulting to be sewn on the Client needs, composing the desired Consulting "Suit". In this way, we can offer always a "Bespoke" Legal Consulting according to each Client's needs. 
We do our best to use a down-to-earth approach with our Clients, despite the Italian legislation in the complex bureaucracy landscape.
Be sure to hire Independent Lawyers that represent only your interest in every single phase of the purchasing process. It's crucial to hire an English-speaking Italian Lawyer specialized in Property Law. We offer trustworthy independent legal services to international and foreign Clients with a specific focus on cross-border residential and commercial property transactions.